World Championships for Dog Surfing
The NorCal Dog Surfing event & World Championships for Dog Surfing takes place on the Northern California coast in Pacifica California. Where the concept for the sport originated, bringing together dog surfing talent. Helping local charities raise money by sponsoring a contestant or a team. Dogs competed in surfing, frisbee catching and ball fetching.  It's a  free event that included a canine fashion contest, dog adoptions and even a wellness fair. A portion of the proceeds go to several animal, environmental and surfing non-profits. A fun day at the beach!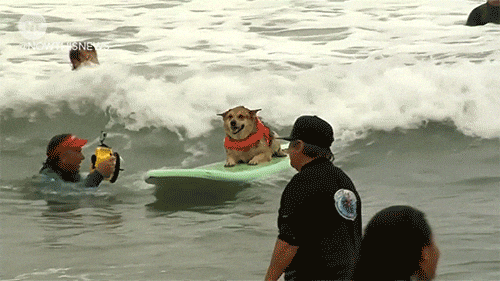 Photos courteous of W.C.D.S.